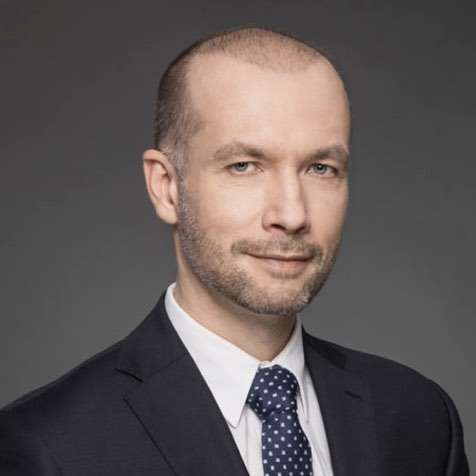 Net profit was PLN 935 million and ROE was 23.7% in the fourth quarter of 2019, which was the best fourth quarter in the PZU Group's history. The pace of sales growth in this quarter was the highest in the entire year. Premium growth in individual life insurance in the fourt quarter was 37% on a year-on-year basis, while the sales of non-motor insurance were up 30%.
The combined ratio (COR) in non-life insurance was 88.4%, thereby beating the strategic objective for the full year of 2019, despite the demanding situation on the motor insurance market. On one hand, this was the result of increasingly better management of price and distribution models making it possible to acquire and retain clients who have a loss ratio profilel we consider to be desirable. On the other hand, further work related to optimizing cost processes supported this process. 2019 was another year in a row in which the administrative expense ratio stayed at the low level of 6.8%. Implementations in digitalization contributing to automation of client service and reducing back office costs were especially favorable in this area. They involved, among other things, the usage of robotics in claims handling and the development of capacity hidden in the new approach to managing shared databases. In the long run these changes will contribute to stabilizing the cost ratio at a strategic level of 6.5%.
2019 was an unusually successful year for PZU Życie. The market data available for the first three quarters show that during this period PZU Życie ratcheted up sales by 2.5% year on year while the gross written premium for the overall market fell by 3.1%. This translated into PZU Życie's take-up of 2.2 percentage points of market share up to 39.9%. PZU's key market share of periodic premium stayed very high at 45.9%, while it was 62.4% for protection contracts.
We are proud that PZU Życie with such a high insurance market share was still able to become the leader of new sales of employee group insurance. In addition, we have reported very high growth of new sales in segments in which PZU Życie's market share was traditionally lower, i.e. in individual insurance. Gross written premium on individual insurance in the fourth quarter of 2019 shot up by 37% year on year. This is the outcome of tightening cooperation with the PZU Group's banks and rebuilding the life products distribution network.
Tomasz Kulik, the PZU Group's CFO